10 Best Sales Automation Tools to Use in 2023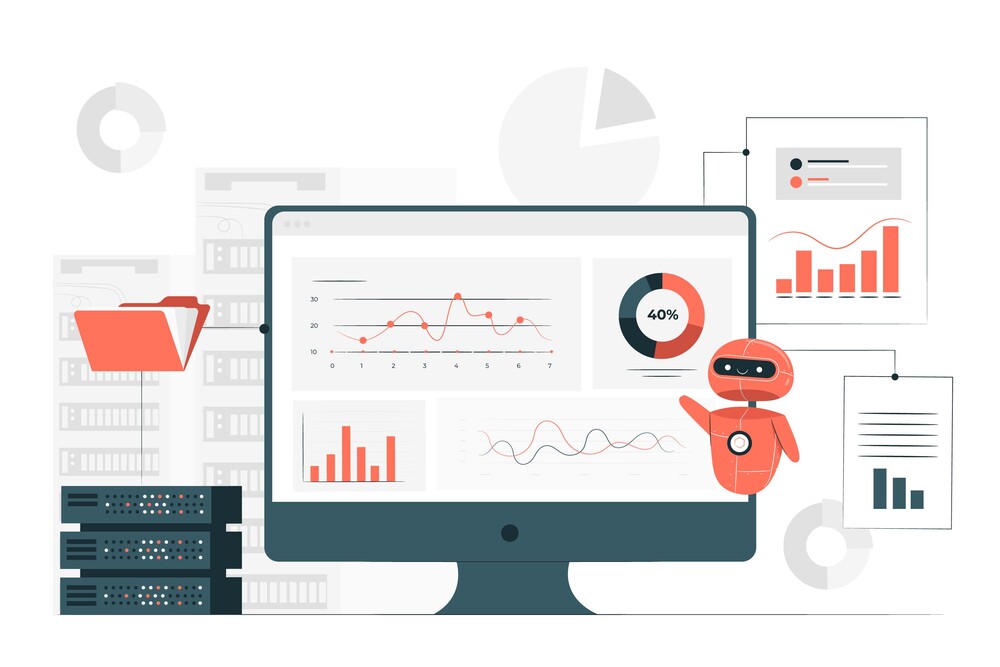 Focusing on clients in a conventional way is not enough anymore. How do you hit the bullseye without burning out yourself? It's pretty simple- sales automation tools!
---
With the increasing number of prospects on lists, sales processes have become far more intimidating and overwhelming. Focusing on clients in a conventional way is not enough anymore. If you are not spending enough time segmenting your audience, you will end up running a generic sales pitch, which will get you nowhere.
So, how do you hit the bullseye without burning yourself out? It's pretty simple- sales automation tools! According to Hubspot, sales folks are spending less and less time on actually 'selling' and more time on administrative tasks, such as data entry, scheduling meetings, and writing emails. Inbspot stated that salespeople just spend 1/3rd of their day making sales.
That does not sound right, mostly because it shouldn't be that way. This problem can be effectively solved with sales automation tools.
Why do you need sales automation tools?
Sales automation tools essentially pave the way for taking care of more important things salespeople have on their plates. If you can generate relevant data about your leads through an automated process, you'll be free to work on your sales pitch and mold it according to the needs of a particular lead.
Automation tools will go a long way in making processes more efficient, streamlined, and quick. Another important point to consider is that the chance of committing human error will be reduced significantly through automated processes.
At the end of the day, such tools will prove beneficial for reaching the ultimate revenue goals of the organization, as sales reps will be able to conduct business much more thoroughly.
Now that we have gone over the importance of sales automation tools, let's see which tools you can apply:
HubSpot Sales Hub
Pricing: A free basic plan. Paid plans start from $45/month
Hubspot is a popular tool and is already being used widely by a multitude of organizations. Hubspot Sales Hub is specially designed for streamlining different sales processes. Its key features include an easy-to-use reporting and analytics dashboard, sales engagement tools, sales CRM, and quote functionality. You can further integrate over 750 tools in Hubspot's App
Marketplace with Hubspot Sales Hub. Everything you need to have smooth sales processes will be present in one single place. This is a great tool for marketing automation- the lead scoring system will help you generate qualified leads
ActiveCampaign
Pricing: Paid plans start at $9/month
ActiveCampaign is built particularly to automate everything ranging from segmenting the audience to personalizing content. The platform puts great emphasis on customer experience and therefore, will help you build relationships that last. ActiveCampaign's sales automation tool allows you to manage all your contacts in a single place and automates different sales processes.
Its CRM platform further has a lead scoring system that will let you generate quality leads. You can integrate over 850 apps, including Calendly and Zendesk, with ActiveCampaign and manage your affairs without hassle.
Prospect.io
Pricing: Plans start at $19/month/user
Prospect.io lets you automate several tasks, such as drip campaigns and follow-ups. You don't have to put in prospects' data separately in this tool as it allows you to integrate any other tools you might be using, including Salesforce, Hubspot, and Slack.
Other than this, managing outbound activities (most importantly email-related tasks) can become more efficient with the help of Prospect.io You can personalize your emails for every lead that you want to capture and schedule a drip campaign.
If you are looking for a tool that will make your email campaigns systemized and effective, Prospect.io is the tool for you.
Pipedrive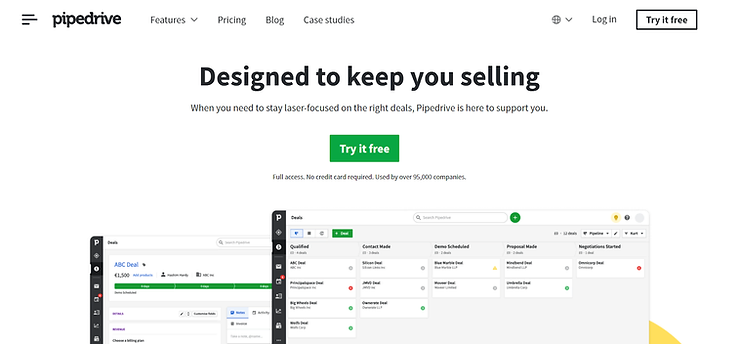 Pricing: Plans start from $12.50/month
Pipedrive will help you schedule all the sales actions that you need to take in toose more deals. Integration of mobile apps and sales apps, tracking communications, automation of administrative tasks, reporting and analytics, and management of leads and deals are some of the key features that this tool offers.
Pipedrive says that they can help you sell 28% more- that sounds like something that you give a shot.
Bombora
Pricing: Custom plans, based on your needs.
A state-of-the-art platform, Bombora provides you insights about leads that you should ac go after rather than going through a discovery and elimination process. The result is that you will get actionable data about quality leads, as Bombora gathers all the relevant information for you.
The leads that Bombora will suggest are the ones who are already in search of solutions that you offer, so there's no need for you to go looking for intent. Moreover, you can integrate several other platforms with this tool, which means you won't need to worry about changing any other sales tools that you are already using.
Zoominfo

(Previously EverString)
Pricing: Contact Zoominfo for pricing
Zoominfo believes in spending "less time prospecting and more time selling". This means that you wouldn't have to waste your time on finding intent and insights where your leads are concerned. You have all the important data at your fingertips, which will allow you to understand your prospective charges in a better way and target them accordingly.
You can move on to having relevant conversations with the leads in just a short spperiodZoominfo leletsou fast-forward the sales processes and allows you to spend more time on making sales.
MailChimp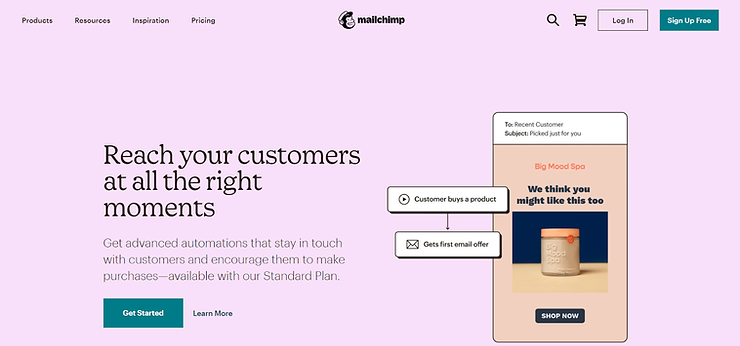 Pricing: A free basic plan. Paid plans start from $9.99/month for 500 contacts
MailChimp is another well-known sales automation platform. The reason for this is its easy-to-use and efficient features, such as email marketing, marketing automation, app integration, insight and analytics tools, and targeted ad campaigns. The platform gives you insights about your contacts and tells you which contacts are the most valuable for you.
You can reach your audience in the right way since MailChimp helps you create better content. This is an ideal tool for sales folks who are looking for good automated marketing solutions.
InsightSquared
Pricing: Contact InsightSquared for pricing
Slightly deviating from solutions for automating sales processes, let us introduce you to a platform that you can use for sales forecasting- InsightSquared. This platform will help you go for data-driven revenue goals with its AI-powered solutions. InsightSquared's key features include sales forecasting, data intelligence, analytics and reporting, and monitoring data quality.
Through this platform yo,u can set your company's ideal revenue goals and know what kind of sales you need to make to achieve those goals. A platform like InsightSquared can help you plan strategically in terms of your sales goals to stay ahead in the industry.
Leedfeeder
Pricing: A free basic plan.
Paid plans start from $63/month. This tool lets you know about the businesses that are checking out your website. Through Leedfeeder, you can have all the information about whoever is visiting your website, which includes their behavior, names, and company and contact information.
Another interesting feature of this tool is that it can be integrated with your CRM platform, thereby enriching your leads faster and much more efficiently. Leedfeeder is an ideal tool for salespeople who are looking to streamline prospecting workflow.
Autoklose
Pricing: Contact Autoklose for pricing
This sales automation platform is a technology-driven, machine learning to be precise, a platform that integrates seamlessly with CRM platforms such as Salesforce. Some interesting products that Autoklose offers are contact management, email campaign management, sales intelligence and data, real-time reporting, email tracking, and email sequence templates BaYouan automates practically all your sales processes to get better results.
Autoklose is a great solution for people looking to automate lead generation and email campaigns. You can go for a free trial and see if it works for you.
In closing
And with this, we have reached the end of our list of top 10 sales automation tools to try in 2021. We made sure to include budgeted solutions as well as premium solutions that can make your work easy to a large extent.
But we want to iterate that before settling on any platform, make sure to understand the needs of your company and sales team properly or you could end up with something that doesn't necessarily help you reach your goals.