Things to Check Before, During, and After Launching a Website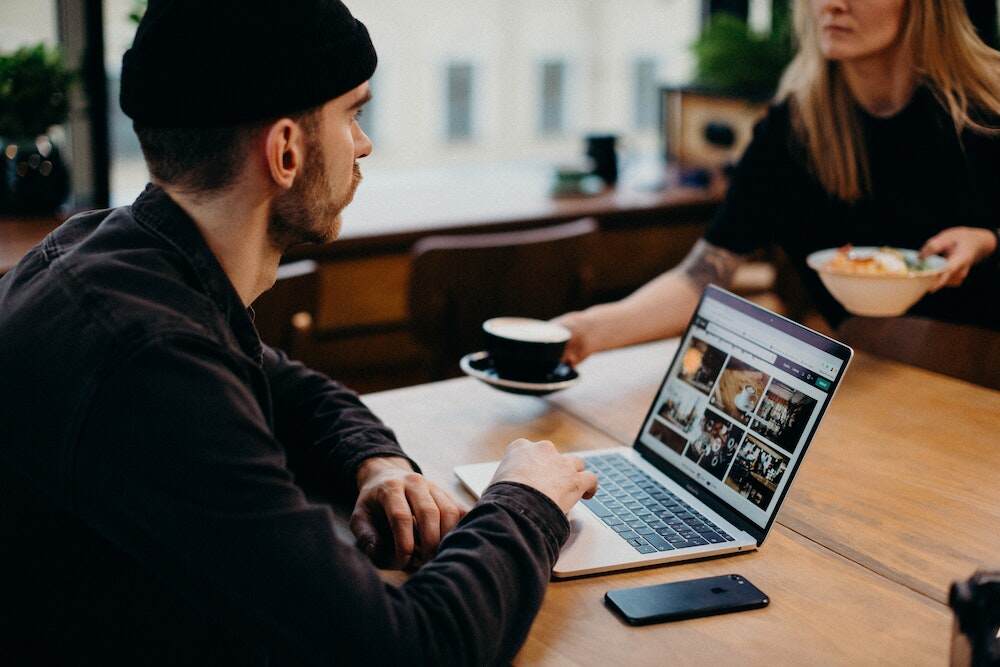 Before launching a website, ensure it's optimized for search engines, thoroughly tested, and secure. During the launch, monitor stability and website traffic. After launching, continue to monitor and analyze user feedback to enhance the user experience.
---
Introduction
A website is an essential tool for businesses and individuals alike in today's digital age. Launching a website is a significant milestone that requires careful planning and execution to ensure success. Building and launching a successful website involves multiple steps, from choosing a suitable domain name to optimizing your content for search engines. The key to a seamless launch lies in being thorough and ensuring that no critical elements are overlooked. This blog post will discuss the essential elements involved in launching a website to help you achieve a successful online presence. We'll guide you through the process of launching a website, including a pre-launch checklist and what to check during and after launching your site. Grab a notepad, and let's dive in!
How to Launch a Website 
Before diving into the specific things you have to check while launching a website, let's get a basic overview of what a website launching process will look like.
Choose the right domain name
Your domain name represents your brand online, so it should be memorable, easy to spell, and relevant to your website's content. Consider using popular domain extensions like .com, .org, or .net for better discoverability.
Select a web hosting service
A reliable hosting service ensures your site will be accessible, fast-loading, and secure. Research the different hosting options like shared hosting, VPS hosting, and dedicated server hosting to determine which one suits your requirements and budget.
Create a visually appealing design
A professional-looking website will instill trust and credibility among visitors. Use a website builder or hire a professional designer to create an eye-catching, user-friendly design that reflects your brand identity.
Engaging, informative content is vital for attracting and retaining visitors. Make sure your content provides value to your target audience and is optimized for search engines to increase your online visibility.
Optimize your site for search engines
Search engine optimization (SEO) helps your website rank higher in search engine results. Use relevant keywords, meta descriptions, and image alt tags, and ensure your site has a proper site structure and fast-loading time to improve your SEO.
Pre-Launch Checklist for a Successful Website Launch
To ensure a successful website launch, you need to complete a pre-launch checklist. Here are some of the key tasks you need to complete before launching your website.
1. Ensure the domain name is registered and hosted correctly
Before launching your website, you need to ensure that your domain name is registered and hosted correctly. This means that your domain name is pointing to the correct hosting provider and that your website is live and accessible. Once your site is live, use a DNS checker tool to confirm that your domain's DNS settings are correct and propagated worldwide.
2. Verify That All Content is Up to Date and Error-Free
Double-check all website content, including text, images, and multimedia, for accuracy and ensure it's up-to-date. Use a grammar and spelling checker to eliminate any errors and maintain a professional image.
3. Have a Plan in Place to Monitor Web Analytics
Implement web analytics tools like Google Analytics to track your site's traffic, user behavior, conversions, page views, bounce rates, and other important metrics.. This data will help you improve your site's performance and user experience over time.
4. Run Through All Links to Ensure They Are Properly Connected
Check for typos, broken links, and dead images by clicking through all pages and links on your website. Use a broken link checker tool to automate the process and maintain a seamless user experience.
5. Update Your Server With the Latest Security Patches
Ensure that your website hosting server is using the latest security patches and is configured correctly to protect your site from potential threats and cyberattacks.
During Launch Day Tasks
On the day of your website launch, there are several tasks you need to complete to ensure a smooth launch. Here are some of the key tasks you need to complete during the launch day
1. Final Check for Errors
On launch day, it's crucial to perform a final sweep of your website to ensure there are no lingering errors or bugs. Double-check all pages, images, and content, and consider enlisting the help of a proofreader or editor to ensure your content is polished and professional.
2. Monitoring Website Performance
Keep a keen eye on your website's performance during launch day. Be proactive in identifying and resolving any slow response times or server issues. Utilize performance monitoring tools like Google Lighthouse and Pingdom to ensure optimal performance.
3. Testing Links
Don't let broken links tarnish your big day. Ensure all internal and external links are working correctly, including those in your navigation menu, footer, and within your website copy.
4. Optimizing Page Loading Speed
Loading speed is integral to user experience and search engine rankings. Test your website's loading speed using tools like Google PageSpeed Insights and GTmetrix. Implement any recommended changes to ensure your pages load swiftly and smoothly.
4. Cross-Device and Browser Compatibility
Your website should look and function flawlessly across various devices and browsers. Test your site on multiple platforms, such as desktop, mobile, and tablets, and on popular browsers like Chrome, Safari, Firefox, and Edge.
5. E-Commerce Payment Testing
If you're running an e-commerce website, thorough testing of your payment processing system is essential. Complete test transactions to confirm your checkout process is seamless, secure, and functional.
7. Promotion through Social Media
To ensure your website gets the attention it deserves, leverage the power of social media marketing. Spread the word about your new site through existing networks and connect with potential customers using targeted advertising, engaging posts, and calls to action.
Post-Launch Activities to Keep Your Website Running Smoothly
After your website launch, there are several post-launch activities you need to complete to keep your website running smoothly. Here are some of the key post-launch activities
1. Monitor Website Performance and Visitor Activity Regularly
a. Tracking Analytics
It's essential to keep an eye on your website's performance by tracking key analytics such as page views, conversions, and user behaviors. This information helps you understand what is working well and what needs improvement.
Tools to use: Google Analytics, Hotjar
b. Optimize Website Speed
A fast-loading website offers a better user experience and helps to rank higher on search engine results pages. Monitor your website's speed regularly and address any problems that arise.
Tools to use: GTmetrix, Google PageSpeed Insights
2. Create Backups of All Important Data
Having backups of your website's data is crucial in case of an emergency or potential security threats. It ensures that you can restore your website to its previous state quickly and easily.
Backup Tools: UpdraftPlus, BackWPup, and VaultPress
3. Constantly Update Website Content 
Keeping your website content fresh and engaging is essential to retain existing visitors and attract new ones. Regularly add new blog posts, update product information, and refresh images and graphics.
Content Management Tools: WordPress, Wix, Weebly
4. Use SEO Techniques to Improve Visibility
a. Optimize On-Page SEO
On-page SEO refers to the factors you can control within your website, such as title tags, meta descriptions, and content quality. Optimizing these factors helps search engines understand your site better and improves your ranking.
b. Build High-Quality Backlinks
Backlinks are links from other websites pointing to your site. High-quality and relevant backlinks can improve your website's credibility and search engine rankings.
SEO Tools: Yoast SEO, SEMrush, Ahrefs
5. Keep All Software Up-to-Date
Regularly update your website's software, including content management systems (CMS), plugins, and themes, to ensure the latest security patches are applied. This will help protect your site from potential security breaches.
Update Management Tools: WP-CLI, Composer, Git
Conclusion
Launching a website can be a daunting task, but with proper planning and attention to detail, you can ensure a successful website launch. By following the pre-launch, during launch, and post-launch tasks outlined in this blog post, you can launch a website that is secure, optimized, and engaging for your visitors. Remember, launching a website is just the beginning. To keep your website running smoothly, you need to regularly monitor your website's performance, update your content, and keep your website's software up to date.